It's time to modernize community behavioral health funding to expand access to care.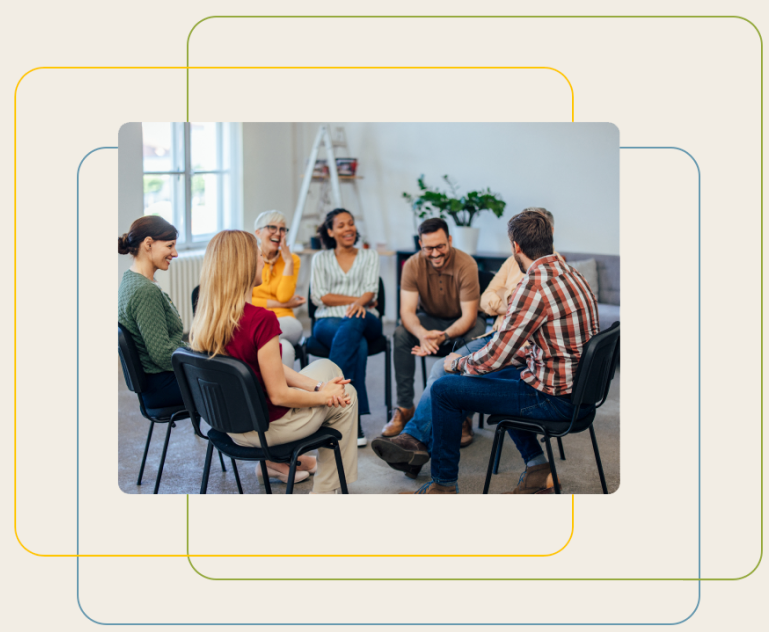 Washington's community behavioral health system is facing unsustainable pressures. Systemic funding issues have resulted in record workforce shortages, impacting access to mental health and substance use treatment for low-income and other vulnerable community members. Fortunately, there are short- and long-term solutions that will help ensure our system remains intact and keeps pace with our communities' needs.
Addressing the most critical issue in community behavioral health
Longstanding systemic funding issues have resulted in a major shortage of qualified, available staff. Based on the current funding model, providers are unable to offer competitive compensation, leaving most without the staff needed to deliver much-needed services. We must take action to avoid further destabilizing core mental health services and pursue solutions that will help recruit and retain the staff who are crucial to meet our community needs.
Leveraging the CCBHC model to ensure sustainability of mental health services
Certified Community Behavioral Health Clinics (CCBHC) is a nationally proven model for sustainably funding mental health and substance use treatment. Based on demonstrated success in multiple states, the CCBHC model will enable providers in WA to reverse the current workforce crisis that is limiting access to care, ensure compensation for services, and reduce reliance on other community resources such as hospitals, jails, and schools in responding to behavioral health needs.
Supporting solutions to maximize WA behavioral health system
Fourfront Contributor member organizations are at the forefront of advocating for several top-priority solutions to expand access to behavioral healthcare, meet growing needs and keep our communities healthy. To learn more about these solutions and stay up to date on key issues, subscribe to our newsletter below.
Subscribe To Our Newsletter
Latest updates on the causes we support
Insights from our member organizations
Opportunities to get involved
Behavioral Health Industry News
We all want accessible mental health and substance abuse services that can keep pace with our communities' needs. Follow recent news coverage to learn more about smart strategies for Washington's community behavioral health system.
Fourfront Contributor® weaves together the collective size, experience and thought leadership of four of the largest community behavioral health providers in Washington state. The coalition contributes practical, scalable expertise to advocate for sound policy, deploys evidence-based models of care, supports funding, advances knowledge and best practices, and creates systems that improve the health of individuals and communities.
Fourfront Contributor is comprised of four of the largest community behavioral health providers in Washington.
With a footprint that spans from the Puget Sound to the Inland Northwest, we're proud to collectively serve more than 76,000 clients annually.
Each of our member organizations offer evidence-based approaches at varying levels of intensity, enabling clients to be served along a spectrum of care as their needs evolve.
Why Fourfront Contributor?
To contribute is to give, or supply, or make something happen. At Fourfront Contributor, we want to emphasize our role as a key collaborator and advocate among behavioral health stakeholders.
What is community behavioral health?
 Community behavioral health providers deliver mental health and substance abuse treatment to low-income and homeless adults, youth and families who qualify for Medicaid or Washington's Apple Health program. The goal of community behavioral health is to provide quality, integrated healthcare that allows individuals and families to live their best lives in the community they call home.
What services do you offer?
As Fourfront Contributor, we provide Health Home Care coordination services and expanded community services to help meet client needs.
 
Our member organizations – Compass Health, Comprehensive Healthcare, Frontier Behavioral Health, and Sound – each offer a wide array of behavioral health services at a variety of levels of intensity. Some of these services include routine and intensive outpatient services, crisis and triage services, inpatient services, and substance abuse services, among others.
Who do we serve?
Together, Fourfront Contributor's member organization serve over 76,000 clients annually. This includes individuals with mental health and behavioral health challenges, substance use disorders, underserved populations, individuals experiencing homelessness or housing insecurity and low-income community members. 
What Is the mission of Fourfront Contributor?
Our mission is to improve the health and wellbeing of the individuals and communities we serve by advocating for key solutions that drive value across the behavioral health system. 
What are our top policy priorities?
At Fourfront Contributor, advocacy is at the core of what we do. Currently, we're supporting several short- and long-term solutions to create a sustainable community behavioral health system. Those solutions are centered around two priorities – fixing systemic funding issues and addressing record workforce shortage.
What are Certified Behavioral Health Clinics (CCBHCs)?
A CCBHC is a specially designated clinic that receives flexible funding to expand the scope of mental health and substance use services available in their community. CCBHCs provide care for people with unmet needs.